Archive for the 'Humour' Category
I received a letter from ANZ a few weeks ago
"Please make immediate payment of $0.00"
Ahh yeah – great effort with the computers there guys….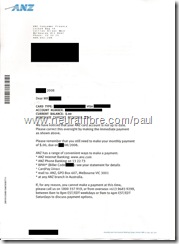 Sheesh – at the exchange rate – no wonder public transport is expensive! Pounds Sterling – what next – Euro's?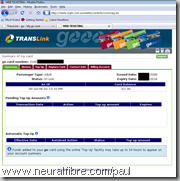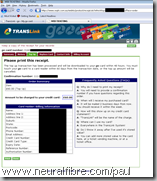 This is of course on top of what would have to the slowest proximity readers on the planet, displays that are impossible to read, an arcane array of "beep" codes, and an "Auto Top Up" function – that doesn't.
Great system guys, matches your train network perfectly.